What Is Career Confidence Coaching?
Coaching is basically a 'conversation' between us that is supported by exercises and strategies to enable you to grow your capabilities and confidence.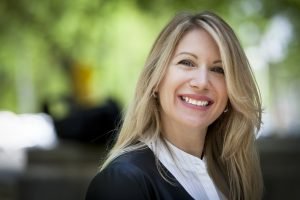 As your coach I see my role as  supporter, thought interrupter, mentor and accountability buddy. As a result, you'll achieve mindset changes and move forward to feeling recognised, valued and fulfilled.
If you're a successful career woman who wants to get more IMPACT and RECOGNITION at work WITHOUT being seen as bossy or pushy.
Or you want to lose the 'NICE' GIRL conditioning and be ASSERTIVE and VISIBLE.
Then think about what more could you achieve if you didn't have to battle with worrying what others think and had real self-belief?
WHO IS CAREER COACHING FOR?
If you're a career woman who:
Has experience in their profession but is frustrated at being held back by the workplace culture or your mindset and behaviours
Feels like work is a battle with their self-doubts and overthinking
Knows they have the ability to achieve more if they had the skills and confidence to go for it
Got the promotion but now lack the confidence to perform to your potential
Still, compares themselves to others and worries what others think
Wants to break out of their 'nice girl' conditioning to Play Big
Just wants to be happier!
Then I'd love to share that journey of discovery with you.
WHAT RESULTS DO YOUR CLIENTS GET?
These are the results my clients tell me they've achieved from working with me and you could too:
Really value yourself and believe that you have great value to add to the business
Be recognised for your potential at work as well as your achievements
Feel free from worrying what others are thinking of you and be your authentic self
Get credit for your ideas and hard work
Fall back in love with your career

Be clear, concise and authentic in your communication

Gain unshakeable confidence in yourself – (a lot of my clients tell me that is worth the investment alone).

Be able to market and promote yourself in a comfortable way without feeling like a bragger!

Learn proven techniques for releasing your internal resistance and self-sabotaging tendencies

Have the confidence to say No or to disagree with even the most intimidating people

Feel fulfilled, valued and happy at work

Able to switch off your mind from work mode at home
WHAT MAKES YOU DIFFERENT FROM OTHER CAREER COACHES?
I'm very results-focused, which means when you work with me, we agree measurable goals and work to achieve them through a structured programme.
The programme is tailored to your specific needs and follows my 6- step process. Rather, than booking a few sessions and getting mediocre results, my programmes are intensive and enable you to get AMAZING RESULTS.
I commit to be there with you every step of the way opening up new perspectives and choices.
HOW DO YOUR COACHING PROGRAMMES WORK?
I have 3 coaching programmes to suit clients different needs:
1. 4-month Career Transformation Programme
This is my most popular programme and has enabled all my career clients to achieve amazing results!
The results based programme involves working through 6 agreed modules that are tailored to your needs and applying your new strategies and mindset to your role via 'on the job' coaching.
You can find detail on example modules by clicking the image below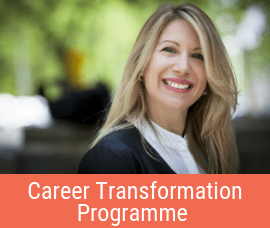 The programme consists of:
An initial half day face to face to clarify goals
3 calls a month
Exercises, videos and content
A final half day to form an action plan going forward
Priority access via messenger and email
If you want to learn the tools and strategies to be VISIBLE, have more IMPACT and RECOGNITION and achieve CAREER SUCCESS then this is the programme for you.
You can find out more about this programme by contacting me on email here. Or booking a free Discovery Call on my online calendar at www.speakwithjo.com
1. 6 hour VIP Career Confidence Intensive Day
Imagine having a whole day to focus on you, to map out your career strategy and shift to a mindset that helps you grow and progress
That means you can stop questioning your abilities and your purpose and start demonstrating your confidence, capability and true potential.
If you want to feel fulfilled and valued in your career and that your contribution is making a difference. Then join me for some intensive face to face Career Strategy training BESPOKE to you!
During the day we'll:
Get real clarity on the behaviours and skills you need to feel confident and have real impact at work
Identify the beliefs and fears that are holding you back
Focus on 3 specific skills and behaviours that will make a huge impact on your career fulfilment and future
PLUS 2 ADDITIONAL BONUSES!!
Bonus 1: 2 x 60mins 1:1 Sessions – Session 1 prior to your VIP Day (via phone or Zoom)  to get clarity on your goals. Session 2 after the VIP Day  (via phone or Zoom) in the month following your Confidence Intensive day. This will help you take action and keep you accountable to the plan you agreed
Bonus 2: A Career Transformation action plan tailored and written for you, that will give you actions to keep you on track for the next 6 months
(This can also be taken as 3 x 2hour sessions virtually)
If you'd like to find out more about this programme you can contact me by email here. Or book a free Discovery Call on my online calendar at www.speakwithjo.com 
3. Confidence Coaching Online
An online self-study course including some my most effective strategies to enable you to develop your visibility, communication skills and self-belief at work
COMING SOON