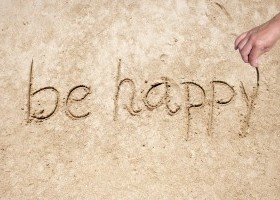 How to be Happier With Your Life Sometimes we get into a rut in life without realising it and it can be quite a happy place to be, the danger of this is that we become tired of the same routines and nervous of coming out of our comfort zone to try something new.
Being in a rut can be in any area of our lives work, relationships, family, friends or free time and recognising the feeling is the first step to getting out of it.   You may feel quite happy with your life, but also believe there is potential for greater happiness or more out of life.
With my encouragement you can identify the areas in your life that can be further improved and how to achieve that potential. This program would involve looking at all areas of your life and identifying where the greatest improvements can be made, then exploring your beliefs and values to understand what is important to you and what steps you can make to change.
If you always do what you've always done, you'll always get what you've always got. NLP
To learn more about my How to be Happier With Your Life programme please contact me.
By Jo Painter