Make a Positive Start to Summer
Summer is almost with us and it's a great time to be more relaxed and positive. If you want to make the most of this period and achieve the things that make you happy, you need to get prepared.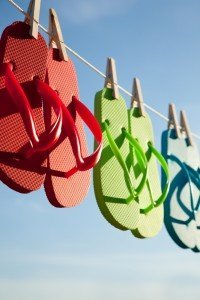 There are lots of articles written about 'getting that bikini body' or 'how to have a perfect tan' but do you ever think about what you actually want to achieve this summer and what is important to you, to ensure you have an enjoyable time?
Here are a few tips to help you prepare:
Use visualisation to picture yourself  at the end of summer feeling relaxed and happy. Imagine what things you have seen, heard and felt to achieve that positive state. What activities have you done, who have you spent time with and what have you learnt and achieved.
Make a plan for how and when you can include these events or experiences into the summer
Discuss with family and friends how they can support you in what you are doing, and maybe they will make their own plans too.
Use a camera to record your progress , so you can look back on your great memories
Start a diary to help you record your memories and also prepare for next summer.
Produce a list of things you achieved and enjoyed last summer to boost your confidence
Practise being assertive, by asking for what you want or telling others how you are feeling, in a calm and firm way.
Act confident, walk tall and smile. With time it will become a natural habit and will make you look far more attractive than any diet.
Good luck and have fun!
For more information on being positive and confident, please contact me
By Jo Painter