Be Confident At Work Quick – Premium Package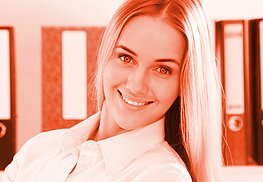 Do you feel that your voice isn't being heard at work?
Do others speak over you and dominate meetings?
Perhaps you're struggling to connect with and impress your boss?
Do you compare yourself to colleagues and not understand why they're more successful?
Are your career aspirations just not happening?
I understand how these doubts and fears can affect your self-confidence causing anxiety and worry. This can result in feeling stuck, having low thoughts and in need of urgent help to make changes.
If you're in this situation and want to make changes to your confidence at work quickly, I can offer you a solution.
My 'Be Confident At Work Quick' Package, is an intense 1 month programme in which you will have:
Access to my one to one coaching time as you need it
Online support with exercises and challenges specific to your tailored needs, provided and monitored by me
Ongoing email support
Membership to a private online forum
This unique personal coaching programme will give you the opportunity to make a rapid transformation in your confidence at work. You will learn how to:
Project and demonstrate confidence to your colleagues, clients, boss and managers
Have specific strategies to enable you to speak up and be heard at meetings, presentations and in conflict situations
Understand different personality types at work and how to communicate with them
Develop an action plan for achieving long-term career success
Contact me now for a chat and to discuss this programme, so you can start achieving career success.
Invest in yourself … you're worth it!