Career Change Programme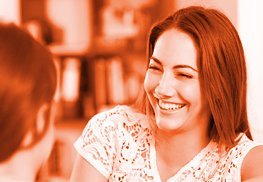 Are you looking for a career which reflects your true nature and real passions but not sure what that is?
Do you feel stuck in a career rut but scared of making a change?
Maybe you are worried about making the wrong decision and being just as unhappy in a new job?
All these fears can lead to inertia and then you don't make any decisions at all and stay in a job that doesn't fulfil you.
As a Licensed Career Coach, I can offer you a tailored programme of coaching to take you along a journey from knowing you aren't happy in your current job to having a  clear vision of a career that is absolutely right for you and a plan on how to create it.
This programme is unique in that it is based on research in career evaluation and transition and the process has been tried and tested by coaches across the world. You will not only identify the career for you but be able to take your ideas and incorporate them into current reality.
The programme is designed in 3 phases:
Explore – Which gives you an opportunity to explore  and understand your strengths, skills, passions and core values as they relate to both your work and your life
Dream – This phase allows you to be creative and resourceful to create new career possibilities
Discover – This final phase is focused on your chosen path. It involves creating an action plan to move towards it and building your confidence and self-belief to achieve it
The benefits my clients have found from this programme are:
I now understand why my current job isn't right for me and the type of job I'm aiming for instead.
I've built the confidence I needed and have taken my first steps to changing career.
My career goals had changed and I wanted a role that suits my future life, now I have it.
I've realised it's not the job that was my problem I needed to work out my work life balance instead
I'm really excited to be working towards a whole new career, I have a vision and a plan.
The programme is 10 sessions long and sessions can be taken at your own pace over a 6 or 9-month period, it can also be tailored to your individual needs if you are already part way on the journey. Between each session, you will be given engaging exercises and tools to complete at home which we will then discuss at the next session. although the programme
Why not book a FREE initial consultation to explore the programme further