Overcome Anxiety and Worry Programme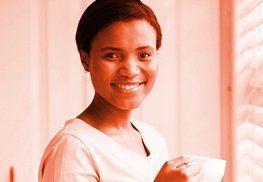 Anxiety and worry are a normal, if unpleasant, part of life, that can affect people when they perceive a situation is difficult or dangerous. It affects all of us in different ways and at different levels.
Whether your symptoms are constant worrying, panic attacks, nausea, irritability or wanting to run away. The important thing is to understand the cause, then find a release or an appropriate strategy to deal with them.
The consequences of not being able to manage your anxiety or worry can be to keep you stuck in a rut, not knowing how to change and scared to take action. I can work with you to accept and cope with your worries and anxieties; which will allow you to take action to make positive changes in your life.
Other clients have described the benefits of my programme as:
"I now understand the causes of my anxiety and have stopped trying to fight the symptoms, which means I have a choice over how much control I allow them"
"I know that if I have a difficult time I have strategies in place and Jo is always there as my back up"
"I accept I only have to be 'good enough' not perfect, I feel like a huge weight has been lifted off me and my anxiety levels have dropped"
"Overcome anxiety and Worry" 4 Month Programme:
My programme is structured to cover the key issues that my clients with overwhelming  worries and anxiety need to explore, as well as being tailored to your individual needs:
Gain clarity on the triggers of your worry and anxiety
Challenge these triggers and your negative beliefs about them
Learn coping strategies and techniques for managing your worries and anxiety
Change your mindset to proactively prevent future anxiety issues
For a FREE chat to learn more about my 'Overcome Anxiety and Worry' Programme please click to contact me.
Jo is a very lovely person who helped me work wonders with my self-esteem, confidence and anxiety. She is a lovely, friendly and open-minded woman who I would recommend to anyone. She is an amazing person!!
Anonymous, Bishop's Stortford