Archive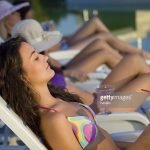 How do I stop comparing myself to others? This is a question I'm often asked by clients.
As women we often find ourselves falling into the habit of comparing our homes, bodies, careers, children and behaviours to others.
Even though I know the dangers involved in being caught in the comparison trap, I still find myself being drawn in.
Picture the scene, I've just come back from a fabulous 2 weeks in Turkey with my family. On the day of arrival, I'm by the pool in my bikini feeling white but relaxed and pretty good. My focus then drifts to other women around the pool and before I know it, I'm in full on 'comparititis' mode!
Thoughts like "That's a lovely bikini, but how would it look on me?" or "Wow she has a fabulous figure"
These thoughts as observations are harmless, but if I then use them to judge myself against, it will knock my confidence and body image.
So how do you stop this 'comparititis'?
It's all about changing your mindset around how you define yourself. Have a read of these quotes
A flower Does Not Think Of Competing With the flower Next To It, It Just Blooms – Zen Shin
The Only Person You Should Try to be Better Than is Who You Were Yesterday – Unknown
Back to the pool in Turkey. To avoid falling into comparititis I reminded myself that how other people look has no affect on how I am perceived, how my family love me and my value as a person. Whether a supermodel sits down beside me or not, I am still okay and good enough.
I chose not to let any passing negative thoughts affect my self-esteem and instead to look at others with curiosity not judgement.
Does this resonate with you? Do you struggle with comparititis?
For more confidence ideas sign up for My Top 10 Confidence Tips and more confidence blogs
Yours confidently
Jo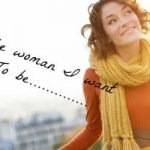 As a Confidence Coach I'm often asked "What's the quickest way to boost your confidence?" My reply is straightforward, you need to challenge yourself to step out of your comfort zone.
Confidence can be described as:
Having the belief in yourself and your abilities to allow you to take action without fear of the outcome
Which means that if you do something that takes you out of your comfort zone or that you don't know what the outcome will be, you give your confidence a great boost.
The measure of success is that you had the belief in yourself to take a risk , rather than what the outcome turns out to be. Remember to congratulate yourself for having that confidence.
So what could that challenge be?
It doesn't have to be anything big, as long as you feel a bit uncomfortable or nervous doing it, or you can't be sure that it will have a successful outcome. For example:
Go out for the night with friends or colleagues you don't know well
Attend an exercise class
Go to the cinema on your own
Learn a new skill/hobby
Speak up for yourself when you're upset or disagree with someone
Dress for yourself rather than worrying what others may think
Sign up for a course
Agree to do a presentation
Good luck, please share this blog and I'd love to hear what your challenge is.
Jo
How to boost Self Confidence
If you find it hard to accept compliments and praise, are over sensitive to comments or like to please people and can't say no, then it is likely that you have low self esteem.
Self Confidence is defined as what you think your 'personal value or worth is'. So to determine your level of self esteem you need to honestly answer the question "How do I feel about who I am?"
Self esteem isn't something that you are born with and no one can give it to you, it is something we learn. The good news is that it can be learned at any stage of life with the right tools and a positive mindset.
The key to improving  self-esteem is to understand the negative beliefs you have about yourself and to challenge and then change them. As your coach I would help you through this process using exercises and techniques to replace your negative beliefs with more positive ones.
Low self esteem affects all aspects of your life, including work, relationships and social life. When you don't value yourself you tend to avoid situations where you may feel uncomfortable or lack confidence. As a result you are not enjoying life to it's full or reaching your potential. With support you can change your negative beliefs, really value yourself and become the 'best you can be'
To find out more about my self esteem and confidence coaching programme please contact me.
How to boost Self Confidence