Archive
The tradition of making new year resolutions has a well documented history. For example the Babylonians made promises at the start of the year to their gods to pay their debts and return borrowed items.
Today 40 to 50% of us still make them. What I find interesting is that any new resolutions made at the start of the year are 10 times more likely to be achieved than those made at other times of the year.
What are you planning to change this year?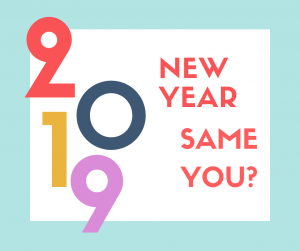 The most common promises that are made at new year are:
To donate to charities more often
Try to become more assertive
Strive to be more environmentally responsible
Improve physical well-being: eat healthy food, lose eight, exercise more, eat better, drink less alcohol, quit smoking, get rid of old bad habits
Improve mental well-being: think positive, laugh more often, enjoy life
Progress career: perform better at current job, get a better job
The most common goals that my clients have are:
Stop worrying what others think
Improve visibility and recognition in their career
Be assertive
Believe in their abilities
Speak up
Not be held back by self-doubts
Deal with conflict and difficult relationships
Do any of those resonate with you?
I'm a big fan of setting goals and personal development but, do remember that although they'll give you a short term buzz. They won't give you the happiness, fulfilment and contentment that you maybe expecting.
Those feelings are already inside you and you don't need to find anything on the outside  to connect with them. Then improving yourself feels light hearted and enjoyable.
I have my own goals around my fitness and business growth this year and know that whatever happens with those goals I'm still okay as the SAME ME!
If one of your goals this year is about improving your confidence in your career or your life and you'd like support to ensure you can achieve your results then do get in touch for a free Discovery Call with me by email or book a call at www.speakwithjo.com
Wishing you a happy and confident 2019,
Jo
We're running up to the final few days of 2017 now, where did it go! However your 2017 went I'm sure you're looking forward to a confident new year.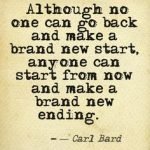 For some people, it's been a really tough year, but for most of us, there will have been some wonderful and positive moments, along with possible setbacks and sadness.
Year's end is neither an end or a beginning, but a going on with all the wisdom that experience can install in us.

Hal Borland
Before you launch into your New Year resolutions it's worth thinking about what this year had to teach you.
To help you with this I have 3 powerful questions:
What one thing did you do this year that you are most proud of?

It doesn't matter how big or small this achievement is. Just remember to acknowledge your efforts and success, as that will boost your confidence for next year

Think about a mistake you made this year and what was the lesson you learnt from it?

Again the size of the mistake isn't important, it's about the changes you can take into 2018 as a result

Which belief about yourself are you going to let go of before 2018?

This means the story or belief you have about yourself. For example; "I can't do presentations" or "There's no point in me trying to make new friends, I never meet anyone new"
Challenge these stories and let the beliefs go. Then step out of your comfort zone and enjoy the results
See this as an opportunity for self-compassion (being kind to yourself) rather than using it to replay uncomfortable situations or to set high expectations for yourself.
I believe that setting yourself goals can be a great way to motivate and focus your energy as long as you don't attach your self-esteem and approval to the outcome.
If you decide that your new belief for 2018 is to spend more time on self-care and self-compassion. Then why not start off by spending a day focusing on your goals for the year and learning new techniques to manage your worries and negative thoughts?
I'm holding a 1-day retreat on Saturday 20th Jan 2018, where you can join a maximum of 8 other women for a day of personal development and fun all in the gorgeous surrounding of Down Hall Hotel, Essex
Have a wonderful Xmas and New Year
Jo
P.S. If you'd like to have a chat with me about how you can have a Confident New Year and your best year ever then do contact me here