Archive
Having a difficult conversation is an issue that came up with a couple of my clients this week and got me thinking about how I deal with them.
Do I get angry and release my frustrations by shouting or do I say nothing and bottle my feelings up, suppressing them with resentment?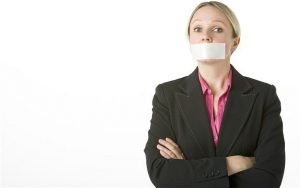 In all honesty, I probably do a bit of both and in some situations, I'm able to follow my own advice and be assertive.
I recognised that the way I react depends on who I want to have the conversation with and my thinking in that moment.
For example, I will tackle an issue with my husband or kids head on. But with people I don't know as well I might avoid any confrontation and instead swallow down my feelings. That gives me the message that I don't value myself enough to speak up. Then the hurt I'm feeling often comes out non-verbally in my body language.
Does this sound like you?
Whether it's your boss and colleagues at work or a family member who's upset you. It's important to voice how you feel and be heard.
 How do I approach having a difficult conversation?
Before you start the conversation ensure the initial wave of emotion has passed so you can have a calm and confident interaction.
Then check whether the environment is suitable for your conversation. A busy open-plan office with others earwigging may not be ideal.
Once you're ready to speak use my 4 steps to avoid conflict and get the outcome you'd like:
Be curious and compassionate – start by asking questions to understand their perspective and any facts that might explain their comments or behaviour. Most people are only trying to do their best in any situation. So before you offload, check their view of things.
Acknowledge – listening to the other person is essential to show respect but isn't enough to help them feel heard. You also need to acknowledge you've understood what they've said even if you don't agree with them. For example;
I understand that you were giving me important feedback…
3. Self-Respect – this is the part where you get to talk about your feelings and to show respect for yourself by speaking up. Stick to 'I' statements rather than blaming the other person as they're less confrontational. For example:
I understand that you were giving me important feedback, however I felt embarrassed that it was in front of others and  upset as I didn't have a chance to explain.
4. Options – you might not always need to include this when you're having a difficult conversation, but if you do keep it positive and concise. For example;
I understand that you were giving me importnant feedback, however I felt embarrassed that it was in front of others and  upset as I didn't have a chance to explain. I'd appreciate it if in future we could discuss this seperately.
Do you have any difficult conversations coming up or have you avoided any recently?
If you'd like some advice, do tell me about your situation by replying to this email or booking a call with me at www.speakwithjo.com. I'd love to hear from you.
Live courageously and confidently,
Jo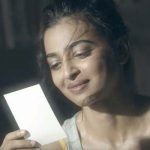 If I look back to my much younger self with the benefit of hindsight, there are many things I might do or say differently.
More importantly there are some key messages about confidence I'd want to share with the less experienced version of me.
Trust yourself
I grew with a secure and protected childhood, which was wonderful but may not have allowed me to develop my independence muscle enough.
It's okay to listen to others opinions and take on board different perspectives, but trusting in my instincts and feelings should have been the most important influence.
2.  Speak up, you won't look stupid
Again this is about trusting that what I have to say is as important as anyone else thoughts. There isn't always a right answer and by speaking up more I would have respected myself and boosted my confidence.
3.  Your confidence will grow
I remember that scared feeling, when I first left home, when I got my first job and bought my first house.
Feeling nervous and uncomfortable in new experiences and situations is normal and I'd love to reassure my younger self that the more new experiences I throw myself into the more my confidence will grow.
4.  Everyone is doing the best they can
It seemed to me when I first started at University or in new jobs that my peers and seniors all were so confident and sorted.
I now realise that everyone is just doing their best in situations and struggling with their own insecurities. So I should stop worrying what others think and just be me
5.  Good enough is good enough
I definitely have some perfectionist tendencies and set myself high expectations. These days I have learnt to be more realistic with my intentions, which means I don't always have to do or be the best.
The freedom and calmness this has given me are something I would love my younger self to have experienced.
Having said all this, I've enjoyed the learning process that has taken me to where I am, so maybe it's better to discover these lessons for yourself?
Do you have any lessons on confidence you'd like to share with your younger self?
If you've enjoyed this blog I'd appreciate you sharing it
Thanks
Jo