Archive
The issue of women's confidence at work has had so much discussion in the last few  years.
For example an American report in 2014 said that when women start working for a company, although 43% aspire to be in senior management, only 27% think they have the confidence to do so. After 2 years employment this confidence figure drops to a lowly 13%.
Whereas men start at a similar 28% being confident but after 2 years of experience this rockets to 55% of them believing they have the confidence to reach a senior level job.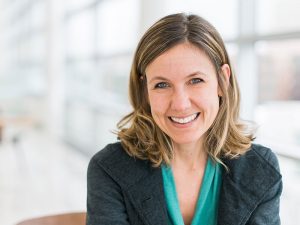 So what exactly is this mysterious confidence that reports suggest we lack as women and is it actually important?
Professor Cameron of the University of California who has researched the issue of confidence versus competence says
confident employees are often promoted over those who are more competent, as colleagues and employers mistake their confidence for talent
The result of this is that success is shown to be more closely related to confidence than to competence. This doesn't mean that to succeed in their career women have to have big egos or stop being authentic. They do have to have self-belief and be able to demonstrate it to their managers though.
A woman's style of confidence can be very different from a man's. To ensure others recognise your self-belief, keep your focus on these 3 A's of confidence building:
Awareness
Understand your own style of confidence, the situations where it is strong and where it is lacking.
Be aware of how others demonstrate their confidence and which styles you like and could incorporate into your own behaviour.
Identify your core values. This is important as it will give you the confidence to know your own intuition and stick with it.
Recognise that your opinion is as valid and worthwhile as everyone else 's. This will give you the courage to speak up in situations you may have found tricky
Acceptance
If you can be realistic about your strengths and weaknesses and yet focus on the things you do really well. It will help you maintain a positive and confident mindset
Rather than comparing yourself to others or judging others accept that the important thing is for you to be the best you can be
The most effective behaviour that confident people have is to accept that they make mistakes and they won't always succeed, yet knowing that they still take action
Accept that others may not know about your successes and contributions. That sharing them in a proactive way  is not boastful or bragging
Appreciation
Show yourself self-compassion and love, particularly at the times when things have not gone to plan.
Be grateful for all that you have got and achieved and you will feel calm and confident.
Appreciate your achievements. Don't put your successes down to good luck or that anyone could have done it.
If you can be aware of and work on these 3 A's of confidence building, you will be well on the way to demonstrating both your confidence and competence at work.
You may also be interested to know that my 1st book 'Good Enough – A Career Woman's Guide To Confidence, Courage and Credibility' will be available for pre-order from March 15th.
You'll get the opportunity to preorder it and to read about the strategies and mindset shifts you can apply to your career to ensure you have confidence, courage and credibility at work.
In the meantime, if you'd like to have a chat about your specific career or what confidence-building looks like for you. Then do book a free call in on my online calendar at www.speakwithjo.com 
Jo x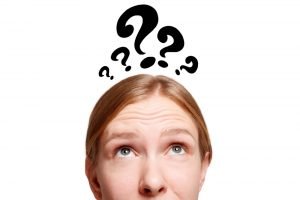 Curiosity is my favourite behaviour at the moment because focusing on curiosity creates confidence.
It allows me to see things from the other person's perspective and to question why they interpret comments and situations in a different way.
By depersonalising the situation it means I don't go down the "it must be all about me" thinking route, which can knock your confidence levels.
I recently worked with my client Jane* on using curiosity to help with her work relationships.
Jane was worried about her colleague's behaviour towards her. She felt intimidated and undermined by them. Whatever friendly or professional approaches Jane made to her colleague the response was abrupt and sometimes rude. That left Jane with self-doubts and worrying about what she was doing wrong.
As part of our work, I suggested Jane replace her spiral of worrying with curiosity about her colleague's mindset instead.
Jane can never know what her colleague is thinking, but several possible scenarios occurred to her:
Was the fact that Jane had recently joined the team triggering her colleague's own insecurities?
Did her colleague feel more important having worked there longer and resented having to bring another team member up to speed?
Was she worried about relationships within the team changing?
Did she have issues outside of work that could be affecting her behaviour?
Now that Jane has accepted she can't change her colleague's behaviour, she's chosen to believe it's not about her. That has allowed her to break free from the self-doubts and become a confident member of the team.
If you struggle with managing your relationships at work, then try being curious about the other person, rather than giving yourself a hard time.
Worrying what others think can really hold you back at work and in life, if it's affecting you then do read my latest free download. Click the link below.
Did you see my Facebook Live last week on Imposter Syndrome? If you missed it then you can watch it again here:
Good luck
Jo
Jane isn't my client's actual name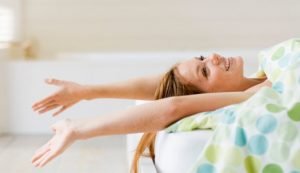 It's frustrating, isn't it?
When you reach the end of the day and realise you haven't achieved the things you wanted to. You've got a hectic day tomorrow, which means you'll be too stressed to get them done, and now you feel full of self-doubt and anxiety.
Wouldn't it be great to wake up the next day feeling fresh, positive and confident instead?
When you're rushing around and unprepared in the morning, it makes you vulnerable to engaging with negative thinking. However, if you develop your own  Confidence Boosting Morning Routine, even for just a few minutes, you can feel confident and alert.
Here are some ideas to get you started:
Make sure your alarm is soothing or motivating. I know when I wake up to loud music or an irritating voice (that's my husband!) That it will put me in a low mood
Drink a glass of water slowly. Not only does this rehydrate you from the night to clear your mind. It also slows you down and keeps you focused on the present
Avoid thinking about your to-do list for the day. This can make you feel anxious and stressed. Distract yourself by focusing on your breathing or creating some order, such as making your bed
Visualise yourself being confident and motivated. If you run a film in your mind of leaving the house and going about your day positively, your mind assumes it's real and it lifts your mood
Look for positives in the mirror. As women, we often focus on negatives in our reflection rather than the things we like about ourselves, such as eye colour or our smile
Eat breakfast mindfully. When I eat breakfast I tend to be distracted by the family or by multitasking. Take the time to sit down properly and notice the smell, taste and texture of your food as you eat it. This keeps you present and has also been shown to reduce the amount you eat.
Do you have any other ideas on how to start the day confidently? Let me know so I can try them out in my routine.
To sign up for even more awesome confidence blogs, just click here. 
Jo