How Curiosity Creates Confidence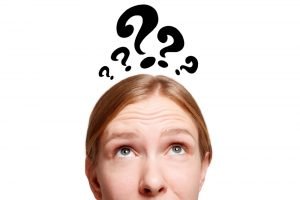 Curiosity is my favourite behaviour at the moment because focusing on curiosity creates confidence.
It allows me to see things from the other person's perspective and to question why they interpret comments and situations in a different way.
By depersonalising the situation it means I don't go down the "it must be all about me" thinking route, which can knock your confidence levels.
I recently worked with my client Jane* on using curiosity to help with her work relationships.
Jane was worried about her colleague's behaviour towards her. She felt intimidated and undermined by them. Whatever friendly or professional approaches Jane made to her colleague the response was abrupt and sometimes rude. That left Jane with self-doubts and worrying about what she was doing wrong.
As part of our work, I suggested Jane replace her spiral of worrying with curiosity about her colleague's mindset instead.
Jane can never know what her colleague is thinking, but several possible scenarios occurred to her:
Was the fact that Jane had recently joined the team triggering her colleague's own insecurities?
Did her colleague feel more important having worked there longer and resented having to bring another team member up to speed?
Was she worried about relationships within the team changing?
Did she have issues outside of work that could be affecting her behaviour?
Now that Jane has accepted she can't change her colleague's behaviour, she's chosen to believe it's not about her. That has allowed her to break free from the self-doubts and become a confident member of the team.
If you struggle with managing your relationships at work, then try being curious about the other person, rather than giving yourself a hard time.
Worrying what others think can really hold you back at work and in life, if it's affecting you then do read my latest free download. Click the link below.
Did you see my Facebook Live last week on Imposter Syndrome? If you missed it then you can watch it again here:
Good luck
Jo
Jane isn't my client's actual name