Archive
Are you someone who works really hard to ensure every detail on a project is 'right'? Do you hate making a mistake and see it as a failure? Maybe you procrastinate about starting a task in case it's too difficult and you can't do it perfectly?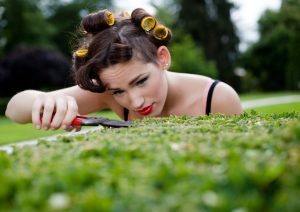 These are some of the traits of perfectionism and most are founded in judgement.
We all have our own set of rules and standards that we expect not just ourselves but sometimes others to adhere to.
When we decide that we haven't reached the required standard (usually an impossible 100%) out will come the judge and jury and we'll be found guilty of making mistakes and not being good enough.
This harsh self-judgement results in us trying to control external factors over which we have little or no control. In fact, as a result, those factors get to control us instead!
No wonder we feel stressed, anxious and that our enjoyment and fulfilment of life is limited.
It is possible to free yourself from the rules and unrealistic expectations that drive your perfectionism
Try  these 3 steps to help ease the perfectionist pressure (and don't beat yourself up if it doesn't work perfectly!)
STEP 1
Drop the judgement – rather than your perfectionist traits being something 'wrong' with you. Focus on how they have given you the drive and motivation to achieve all you have.
Use this drive to empower you to continue achieving, but without the limitation of rules and standards. Be curious about what success you might have.
STEP 2
Be authentic – take the spotlight off being perfect and instead turn it on to being you. What do you value, what would success mean to you, what does a 'better but not perfect you' look like?
STEP 3
Stop judging others – When we are harsh judges of ourselves we generally are tough on others too. Look at others with curiosity and compassion instead and you'll find you naturally see yourself in the same way.
By losing the judgement and having curiosity and compassion instead, life feels less of a battle.
If you'd like to explore your perfectionist challenges or get some free resources then I'd love to hear from you. Just reply to this email or book a free call with me at www.speakwithjo.com
Wishing you courage and confidence.
Jo
When you imagine yourself as a really confident person, what does that look like? Does it mean your loud, gregarious, independent and self-contained? Or could it be quiet, calm, authentic and comfortable with asking for help?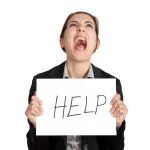 For some reason asking for help in our society has become a sign of weakness. Why is it that we would rather struggle on with a feeling of overwhelm or stress, rather than turn to a friend or colleague to help us out?
One of the reasons, I believe, is that we like to give the impression to others that we have everything under control and don't like to show our vulnerabilities.
One of my favourite guru's is Brene Brown, a research psychologist in America who has studied shame and vulnerability. If you haven't seen her Ted talk then I really recommend it The Power Of Vulnerability
I know in the past I have wanted to multitask and 'do it all'. I'd rather play the martyr, working really hard to juggle everything and building resentment against others for not realising I needed help. When all I had to do was ask.
Now I realise that people love to help, it gives them a warm feeling and I acknowledge that I am worthy of receiving support.
It did feel scary at first as I found it uncomfortable to relinquish control. But by letting go and allowing others in to help you, gives some surprising benefits. I found that it strengthened my relationships and that colleagues found me less intimidating.
I highly recommend you dare to implement asking for help into your life. You can start by changing your mindset around what a confident person looks like. I believe that knowing when to ask for help and why you need it is a strong sign of confidence.
What you'll also notice is then your priorities start to change, with less focus on being in control and more on you and what you need or want.
With that in mind, I'd really appreciate your help in sharing these thoughts with others. If you could share this article on Facebook, Twitter or Linkedin I'd appreciate it.
What help are you going to ask for today?
Jo
P.S. If you'd like my help with your confidence, I'd love to have a quick 2omins chat with you. I'll share at least one technique that you can use to boost your confidence immediately. Just email me here