Archive
I remember back in my school days (and yes it was a few decades ago!) That I was told to work hard, to push myself to achieve higher results. The expectation seemed to be that I would always score highly in exams and that of course, I wouldn't let my, teachers and parents, down.
Then I'd be rewarded with praise and validation, which made me want to achieve even more.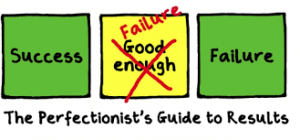 What I didn't know at the time, was that having those high expectations. Whether they were my standards or expectations that I assumed others had of me, they were setting me up to fail.
Nobody can achieve perfect results or even extremely high expectations all the time. We are only human. That means at some point I would fail and experience my own and others disappointment. Something, I wasn't used to or prepared for.
That doesn't mean you should stop striving for goals or growing and learning.
It does mean, that the expectations you set yourself need to have a reality check.
It was thought that being a perfectionist drives you to deliver great work and achieve career success up to a certain level. At that point, visibility and confidence are more important and the procrastination and long delivery timescales can hold you back.
Studies have now shown that in fact, perfectionism doesn't help you in your career at all.
Non-perfectionists can deliver at the same high standard as their detail focused colleagues. In fact, they also do it more productively as they're not held back by procrastination, a fear of failure or spending extra time crossing the t's and dotting the i's.
That means that while you as a perfectionist spend time with your head down at your desk, worrying whether your work is good enough. Colleagues are building relationships, sharing successes and being visible. All the important elements for career progression.
I suggest you start to consider your expectations
Are they realistic, would you expect them of others and do they hold you back?
Ask yourself, what expectations a colleague or boss would have of your job role? Do they need your level of delivery or do you push yourself to that standard to feel secure and validated?
Instead, try setting more realistic goals for yourself, then if you exceed them it's a bonus. That will give you time and energy to focus on self-promotion and relationship building.
Perfectionism is one of the subjects I cover in my book GOOD ENOUGH – A Career Woman's Guide To Confidence, Courage and Credibility. It's available for pre-ordering for the next 21 days only!
Get your copy here www.goodenoughcareer.co.uk
You'll also see bonus packages there. These offer you the chance to get a programme with me for LESS than half price!!
For example, by buying 75 books at a cost of £1142 you will not only get an acknowledgement in the book but also my 4-MONTH CAREER TRANSFORMATION PROGRAMME – Usual price £2500!!!
I'd really appreciate it if you would share my page on social media and with colleagues and friends.
Thanks
Jo x
Are you someone who works really hard to ensure every detail on a project is 'right'? Do you hate making a mistake and see it as a failure? Maybe you procrastinate about starting a task in case it's too difficult and you can't do it perfectly?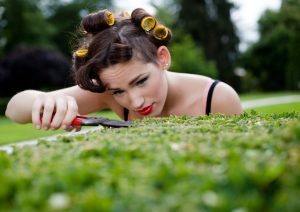 These are some of the traits of perfectionism and most are founded in judgement.
We all have our own set of rules and standards that we expect not just ourselves but sometimes others to adhere to.
When we decide that we haven't reached the required standard (usually an impossible 100%) out will come the judge and jury and we'll be found guilty of making mistakes and not being good enough.
This harsh self-judgement results in us trying to control external factors over which we have little or no control. In fact, as a result, those factors get to control us instead!
No wonder we feel stressed, anxious and that our enjoyment and fulfilment of life is limited.
It is possible to free yourself from the rules and unrealistic expectations that drive your perfectionism
Try  these 3 steps to help ease the perfectionist pressure (and don't beat yourself up if it doesn't work perfectly!)
STEP 1
Drop the judgement – rather than your perfectionist traits being something 'wrong' with you. Focus on how they have given you the drive and motivation to achieve all you have.
Use this drive to empower you to continue achieving, but without the limitation of rules and standards. Be curious about what success you might have.
STEP 2
Be authentic – take the spotlight off being perfect and instead turn it on to being you. What do you value, what would success mean to you, what does a 'better but not perfect you' look like?
STEP 3
Stop judging others – When we are harsh judges of ourselves we generally are tough on others too. Look at others with curiosity and compassion instead and you'll find you naturally see yourself in the same way.
By losing the judgement and having curiosity and compassion instead, life feels less of a battle.
If you'd like to explore your perfectionist challenges or get some free resources then I'd love to hear from you. Just reply to this email or book a free call with me at www.speakwithjo.com
Wishing you courage and confidence.
Jo