Archive
Is there never a queue for the women's toilets in your workplace?
Do you struggle to get your voice heard, often being interrupted or ignored?
Perhaps you miss having a group of females to chat with?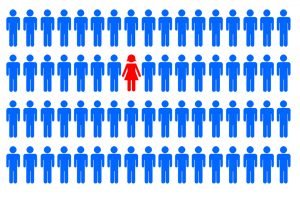 Many of our professional industries such as Engineering, Finance and Tech still have markedly fewer females than males and that get's even less as you climb the career ladder.
These male dominated cultures bring different challenges with them. When I presented to Amazon UK a couple of weeks ago I was asked:
"How can I get seen and heard when I work with mainly men?"
My answer was… you don't need to behave like a man to get recognition. But you can alter your communication style and use some strategies to build rapport and respect.
5 Ways To Stand Out In A Male Dominated Workplace :
Talk about facts and solutions – men tend to speak for power and women for warmth. That means that men throw facts at each other to assess each others competence and whether they are trustworthy. When an issue comes up they go into solution mode rather than listening and empathic mode like women. Try putting more facts into your conversations when you're looking to build an initial impression.
Speak up in meetings even if you're interrupted – recognise the value of your opinion and believe that what you have to say is worth listening to. If you're interrupted and want to finish what you were saying, either ask to finish or keep speaking at a louder volume.
Play to your strengths – expertise is particularly important in a male dominated workplace so, don't be afraid to share yours. Also play to what are known as your stereotypically female strengths. Relationship building and emotional intelligence are a key part of any team.
Practise handling conflict – whilst preventing conflict by being aware of possible situations likely to trigger disagreement is important,  you can't always prevent it. When conflict occurs deal with it immediately by listening to understand the others view point. Then keeping it professional and not personal, being direct and assertive and by not holding a grudge.
Find a mentor/advocate –  develop a support network with colleagues in and out of your department, enabling you to offload and share experiences. Also find a senior manager/s who believe in you and develop that relationship. They'll then be able to offer you advice as well as advocating for your abilities when you're not in the room.
Do you have any thoughts or suggestions that helped you when working in a largely male environment? Do let me know or comment below.
Wishing you courage and confidence.
Jo
P.S. To get some personal support from me on your workplace challenges you can book a FREE call with me on my online calendar here.
What's your childhood experience of taking criticism?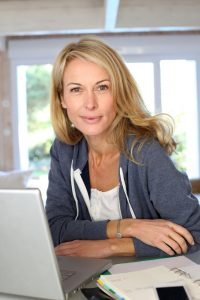 Think back, do any of these sound like situations you were criticised in?
Shouted at for breaking something or making a mess
Laughed at for not 'being cool' or not achieving at school
Labelled on your school report as lazy or disruptive
Undermined for your ideas and dreams
These first experiences of negative feedback can really affect how we take criticism in the future.
I remember my older brother  (by 5 years) being really told off several times by my Dad.  That memory was enough to make me desperately want to avoid being shouted at by him and to not take criticism well all my life.
We often interpret criticism as being a rejection of us as a person rather than a criticism of a particular behaviour or action.
Or we may think we're being personally labelled rather than being given feedback on our behaviour. For example; being criticised for not delivering on time comes over as 'you're not good enough and you're disorganised' rather than what you did was not good enough and disorganised.
How do you react to criticism?
Do you:
Get angry and defensively argue back, do you feel the need to be right or to get your own back?
Think it's unfair and that you're always being blamed, but rather than arguing back, act as if you've taken it on board? Then later subtly let your anger out in little comments and barbs
Agree that you're at fault  and apologise profusely, whilst feeling you can't help it if you're not good enough
You may use some or all of these approaches and the key thing to notice is that in all of them the person doesn't appear to have really listened and clarified what the criticism is really about.
4 Secrets to Taking Criticism Confidently
Listen carefully to determine whether you believe the criticism is fair and true,. Ask clarifying questions if necessary.to make your decision
Agree with the criticism, for example; "yes I did make a mess of that piece of work". But try, to avoid over apologising or promising to radically change. Instead, think about how you could together negotiate a change. "I agree that I should have spoken up for you in that meeting, how could we ensure I feel comfortable to do it next time?"
When the criticism is untrue it becomes more tricky as there're our memories of when we were a child and couldn't speak up reinforcing our feelings. Plus if you've left criticism unchallenged in other situations then that is there too. Again the first step is to listen and clarify what is being said
If you feel unfairly criticised then it's important to speak up rather than accept the criticism and feel resentful. You can do this with phrases like:
I really must disagree with you, that wasn't my responsibility, so lets discuss where the problems came from
Or…
I'm really surprised you think that,  can you explain how you got that impression?
Even if the criticism you receive is badly given, unjustified or given with a negative intention. You can still respond in an effective way, which allows you to speak up for yourself and maintain your relationship with the other person.
Criticism is a sensitive subject for most people and if you struggle to assert yourself when you receive it, do contact me for some support. You can book a free call at www.speakwithjo.
Can I ask you to share this article on social media using the buttons below, thank you.
Thanks
Jo x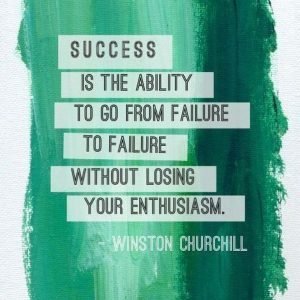 When we see other people's successes, it can be tempting to believe that it came easily to them. Or that it was our bad luck that meant we weren't successful too.
But the truth is that at the heart of almost every successful business, career or relationship there has been some form of failure.
You've probably heard the stories of famous people who talk about all the failures that they had before their fabulous successes. For example, the author J.K Rowling says:
"Failure taught me things about myself that I could have learned no other way. I discovered that I had a strong will and more discipline than I suspected."
As uncomfortable as it feels, failure is essential to our self-development and to build our confidence.
I have had my own experience of failures. Such as; when I've developed new coaching programmes or tried new marketing methods, which came to nothing.
However, from these setbacks, I have become confident about what I do and resilient if things don't go well.
If you feel like a fear of failure is holding you back then here're 5 reasons not to:
You learn more from failure than success.  A study at the University Of Colorado has shown that knowledge picked up from successes is easily forgotten. Whereas knowledge from failures tends to stick with us for years
It teaches you how to get up again and be resilient. The more you fail the more your resilience builds and although you may not want to fail, you'll lose that fear of failure
You get better at taking risks. Those people who are the most confident and successful have a history of taking risks. Learning to step out of your comfort zone and taking even a small risk is essential to building confidence
It reminds you that every phase of life is temporary. What was a big issue at the time when you failed, often becomes less significant as time passes
You can use it to review what is important to you.  If you fail to get a promotion or to achieve your goals it can remind you of what is more important in your life
If there's a goal you want to achieve or an opportunity you'd like to take, but you're scared you might fail. Then remember that whatever the outcome is, it doesn't affect who you are or your value to the world.
If you'd like to talk about your goals, your fear of failure or the confidence challenges you have then you can book a call with me at www.speakwithjo.com
Live fully and confidently
Jo