Archive
Christmas is getting close now and can you feel your blood pressure rising and your chest tightening?
It's that time of year when we're filled with holiday cheer but also a dose of arrangement anxiety and turkey tension.
How can you ensure you enjoy the festivities without a rollercoaster of last minute preparation and family feuds?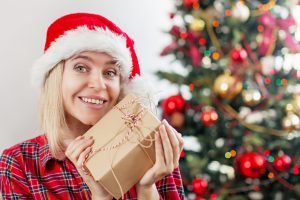 Here are 5 things you don't have to worry about this Christmas:
Pre-preparing – Let go of control. We can control a lot less in life than we think we can. Relinquish the need to plan life to the finest detail and therefore setting yourself up for upset when reality and relatives don't live up. Relax and enjoy, what ever happens you've got it!
Turkey tension – Do you fear failure? We all fail. No one has a 100% success rate. It's about living and trying things, experiencing life, being your potential, taking a risk, having a go and learning. Do you only play to win? What if it was a learning curve that guaranteed a life well lived?
People pleasing – yes we all want to give generously and make others happy. But when your focus is on trying to gain acceptance and strive for compliments you put your power in the hands of others. Be your own validator.
Not having enough – we have a lot more than we need but we always want more.  Try to develop an abundance mindset. In the big picture no one ever says; "if only I'd got that Mulberry handbag, life would have been so much better" Or maybe you do!
Looking good – None of us is happy with the shape we are in. Big bum, bad skin, sagging jaw, lumpy nose, hair in places we never imagined it could grow we're all insecure about something.  Accept yourself and focus on being healthy.  One day you'll look back and wished you looked like you do now.
Would you like to give yourself the Xmas gift of a Confident 2019? Then don't miss out on working with me.
I only take on 3 new clients a month and as you'd expect the New Year is a busy time. So do get in touch or book a free Discovery Call for the New Year on my online calendar at www.speakwithjo.com
Wishing you a stress free Xmas and a confident 2019
Jo
When you imagine yourself as a really confident person, what does that look like? Does it mean your loud, gregarious, independent and self-contained? Or could it be quiet, calm, authentic and comfortable with asking for help?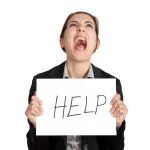 For some reason asking for help in our society has become a sign of weakness. Why is it that we would rather struggle on with a feeling of overwhelm or stress, rather than turn to a friend or colleague to help us out?
One of the reasons, I believe, is that we like to give the impression to others that we have everything under control and don't like to show our vulnerabilities.
One of my favourite guru's is Brene Brown, a research psychologist in America who has studied shame and vulnerability. If you haven't seen her Ted talk then I really recommend it The Power Of Vulnerability
I know in the past I have wanted to multitask and 'do it all'. I'd rather play the martyr, working really hard to juggle everything and building resentment against others for not realising I needed help. When all I had to do was ask.
Now I realise that people love to help, it gives them a warm feeling and I acknowledge that I am worthy of receiving support.
It did feel scary at first as I found it uncomfortable to relinquish control. But by letting go and allowing others in to help you, gives some surprising benefits. I found that it strengthened my relationships and that colleagues found me less intimidating.
I highly recommend you dare to implement asking for help into your life. You can start by changing your mindset around what a confident person looks like. I believe that knowing when to ask for help and why you need it is a strong sign of confidence.
What you'll also notice is then your priorities start to change, with less focus on being in control and more on you and what you need or want.
With that in mind, I'd really appreciate your help in sharing these thoughts with others. If you could share this article on Facebook, Twitter or Linkedin I'd appreciate it.
What help are you going to ask for today?
Jo
P.S. If you'd like my help with your confidence, I'd love to have a quick 2omins chat with you. I'll share at least one technique that you can use to boost your confidence immediately. Just email me here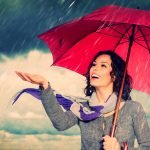 Being in a bad mood is a natural part of the rollercoaster of a human experience.
However, when you have those feelings of anger, sadness, hurt or irritability it can feel like you're in the middle of a storm.
Well, you are. You're actually in the middle of a thought storm.
Your thinking, at that moment, is like a low-pressure front moving across a weather map. You can't do anything to control it, but you can manage your reaction. You also need to remember, that like all weather storms it will pass and fresh weather will be along shortly.
So how can you cope with those turbulent feelings of a bad mood?
Separate yourself from those inner voices. If you look back to when your mood changed, you'll probably realise that it was when your thoughts started telling you negative things about what was happening. So it's not just the circumstances that are causing your bad mood, but the story your inner voice is telling you about them. If you can, separate yourself from those thoughts by ignoring them, not engaging with them and not believing them. Then the feelings they cause will dampen down.
Try not to take it personally. If your bad mood is the result of someone else's behaviour or words. Then try to take yourself out of the situation and think about how the other person must be struggling. For them to be behaving this way, their thinking must be very stormy and uncomfortable. If you can respond to them neutrally or with compassion, it will help your mood.
Slow down. A bad mood is generally very energetic, your mind is whirling and overthinking. Slowing down will help you to see any problems with more clarity. You could try breathing exercises, Mindfulness or Meditation to help.
Exercise. It's common knowledge, that regular exercise releases endorphins, which boost your mood. But, you don't have to be a gym bunny, any form of gentle exercise will help.
Do something you enjoy. This sounds obvious, but a lot of people when they're in a bad mood will sit and stew on it. Instead watch a nature programme, phone a friend etc. Even if you don't think it'll help, once you've started, you'll probably notice the bad thoughts have passed.
Before writing this blog I was feeling irritable about not achieving much today. It wasn't until I was nearly finished that I even realised that those feelings had gone.
Don't sit and analyse and feed your bad mood, get on with life, until the storm has passed.
Good luck
Jo