3 Ways You Can Get More Career Recognition In 2020
Are you frustrated that others get more recognition than you? That they are able to 'talk a good game'  even if they're not as competent as you?
It can feel really uncomfortable to start
selling yourself, promoting your achievements and
successes. When ALL you want to do is work
hard and deliver your job!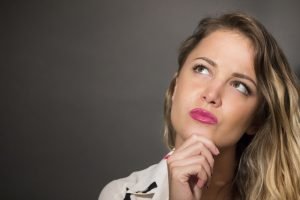 Do you worry that you'll come across as
boastful or a bragger, because you've seen
colleagues behaving that way?
That can really trigger your self-doubts, so
you question your achievements.
Are they really that good? Would anyone else want
to hear about them? Did I really just get here
by luck?
The problem is…If you aren't visible and
you don't self-promote, you'll become resentful
at seeing others who are less competent get
the recognition or promotion you deserve.
I know how frustrating this can be,
because that happened to me many times.
I dismissed the need to be visible and sell my successes
as not important and too time-consuming. Instead,
I kept my focus and energy on delivering at a
high standard instead.
BUT, the harder I worked, the less visible I became.
I spent my time behind my desk and not on building
relationships or being 'seen'.
I hid behind my desk and didn't realise it was my
lack of confidence that was stopping me from
sharing my successes.
I worried that I would be judged as pushy or 'full of myself'.
Or that I wasn't good enough so I shouldn't self-promote.
I could genuinely not understand why other people
got new opportunities when they were not up to it or
hadn't delivered well in previous roles. I ended up feeling
resentful and negative about my career, blaming
others for colleague's successes.
So I get it!
The reality is that in today's workplace culture
doing a great job isn't enough to get you the
recognition or career progression you want.
It's not enough to deliver well and be liked or
to assume the important people know your work.
I talk to hundreds of women who don't see
self-promotion as part of their job. But,
they are the ones who get stuck and feel like
their career is failing.
The Good News is…
There is a way to tell people about your
achievements that feel authentic and not braggy.
You can make it part of your day to day work, without
losing hours of precious time.
Then senior people and colleagues will recognise
your future potential and WANT to hear more about
what you are doing.
So, if you're ready to be 'seen' for your abilities
and achievements. To share them in a genuine way.
Then I have 3 ways to help you:
1. Click the link below and book a call and
we can start to build a strategy to boost your visibility.
www.speakwithjo.com
2.  Watch my free webinar on 'The 4 Steps To Get More Impact And Recognition Without Feeling Bossy Or Pushy'
3. Join my LinkedIn group 'Women Leaders In Male-Dominated Industries'where I share loads of great value.
I can't wait to connect with you!
Jo
P.S. Worrying what others think doesn't have to hold you
back. You are awesome so let it shine.
Find out how: