My Recommended Resources for Confidence and Positivity
I'm often asked by clients and my lovely readers for recommendations of books, blogs and websites around Confidence and Positivity.
So this week I've pulled together a few favourites. They're a mixture of subjects and some I've just put in for fun. I hope you enjoy them too.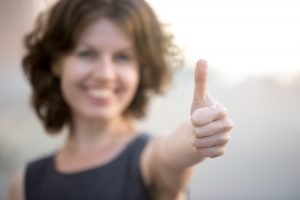 Reads:
Self Compassion by Kirsten Neff – She's the leading writer and researcher on self-compassion and this book is helpful if you're very self-critical
Playing Big by Tara Mohr – Is all about not holding yourself back and how you can achieve your own brilliance in life
Confidence Code by Katty Kay and Claire Shipman – A really interesting read about the bias women encounter in their careers and how to boost your confidence to achieve career success
One Thought Changes Everything by Mara Gleason – This book talks about the way the mind works and introduces you to a new understanding of thought that makes life easier
Blogs:
Confidence Coaching For Women – Obviously, my blogs have to come top of the list!!

Positively Present – Danni DiPirro writes a blog about her experiences of living and positively and in the present and also shares other resources in her weekly email
Body Confidence Blog – Judi Craddock is a coach and blogger on the subject of body confidence
Websites:
The Muse – Lot's of great information if you want to change career or develop your career
Meetup – A great place to meet new friends, attend talks, events and have fun!
Ted.com – the home of the famous TED talks. You can listen to talks on any subject you want. I particularly like this one by one of my favourite guru's Brene Brown
Do let me know how if you find them interesting. You can contact me here
Live confidently and courageously,
Jo