Do You WantTo Change Job But Have No Idea What To Do?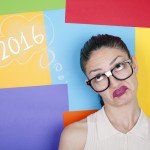 Do you want to change job but have no idea what to do? Perhaps you have lots of ideas for a new career, but which one is right? Are you scared of starting over a new career only for it to fail?
The start of a new year is an appropriate time to reflect on whether you're career is right for you or whether you'd like to be somewhere different by next year.
Whatever your reasons for wanting to change there are some key questions to ask yourself:
Question 1 – What do I enjoy doing most in my life?
Whether it's at work or outside of it when do you feel the most alive? What experiences do you enjoy the most and which feel the most meaningful?
Question 2 – What is important to me?
What would you like friends and colleagues to be saying about you at your funeral? Is it that you worked hard, that you were a good listener or that you were creative?
Question 3 – Where do I want be?
Do you want to be part of a team, working outdoors or online from home?
Question 4 – Who do I want to be with?
What sort of people and culture do you want to be working with? Think back to previous jobs, what was it about the people and culture that you did or didn't like?
Question 5 – What does success mean to me?
Is it responsibility, financial success, position, work/life balance, a meaningful career, creativity?
Spend some time brainstorming your ideas on each question, then revisit your list, at least 24hours later and add and amend to your ideas if appropriate.
Investing time and effort in getting clarity on your next career move is important. Remember any move is a stepping stone to a more fulfilling career.
If you'd like more support to help you have the clarity and confidence to make a move then find out more about my 'Changing Career' programme by clicking here
Or sign up for my 'Top 10 Confidence Tips' here.
Best wishes
Jo